The Message Behind the Cleats
The impacts of mentorship and youth empowerment.



---
When I received the text a couple months ago learning the news that Russell Wilson had chosen
me–
of all people–to design his cleats (out of a list of highly talented, more experienced artists) for this year's
My Cause, My Cleats
campaign, my natural reaction was A) screaming, then B) crying. I'm sure my downstairs neighbor thought I was out of my mind.
ME? But
WHY
?!?!
These thoughts whirled around in my head from disbelief, but I was also beyond excited for the experience I was about to endure. As the project progressed, I quickly did discover
why
God plopped me in this position in the first place. A designer who had zero experience customizing cleats, but coincidently ended up designing for causes that she was just as passionate about as the player. Win-win!
The value in this project was not about making a cool pair of cleats for an equally cool human being, but about the important topics that these cleats brought to the table.

To recap, the
My Cause, My Cleats
campaign is one of which where NFL players throughout the league have the opportunity to customize their own cleats–showcasing a cause, movement, or organization they're passionate about outside their professional football careers. Funny enough, I loved how both Russell's passions aligned perfectly with my own, something that was a strong motivator and inspiration for me while working on this project.
During our meeting, Russell expressed that he wanted to feature not only his own organization, the
Why Not You Foundation
–focused on empowering and motivating children into being future leaders, influencers, and their best selves–but also another amazing organization called
Friends of the Children
.
Friends of the Children
hit home for me and is truly an inspiring organization. Much of their focus is on breaking destructive cycles through the power of mentorship to children who are at risk of poverty.
This isn't something where a mentor comes in and out of a child's life when they please. These mentors are 110% committed to a child for 12 and half years from kindergarten to graduation. In those years, this child has someone to go to through all the hills and valleys with, someone to help build up their self-esteem, shape their character, to show them that they are fully capable of achieving their goals and dreams, and that their situations don't define them.
Imagine
. Another human being coming into your life like that for 12 and half years and being by your side no matter what. That's not just mentorship, that's true human
compassion
.
---
After our inital meeting, later I was able to visit the Seattle branch of
Friends of the Children
in order to get up close and personal with the organization. I met with a handful of kids, ranging from elementary to high school, in order to gain inspiration from them while they worked on a little project of their own–decorating their own pair of shoes with their mentors (who are referred to as
Friends
).
Photo provided by West2East Empire
Little did they know, they'd be sharing their creations with
the
Russell Wilson himself! I felt like a kid again–excited to see how everyone would decorate their pair of Air Force 1s.
From their designs, you could already see how the principles of
Friends of the Children
had impacted these kids. For example, one of the youngest, (we'll call him, J.) had painted bright yellow pencils on the tops of his shoes, explaining to me that his dream was to improve on his reading and writing skills to better help his mom with English, her second language. The thought that this child at such a young age showed this much selflessness really spoke to me on how truly significant this organization was in the lives of these children.
Photo provided by West2East Empire
---
After the cleats were officially revealed, I was able to join the kids again for their big day meeting with Russell and showing off
their
creations. Additionally, they were able to get up close and personal with Russell's cleats and as a tribute to their hard work, I added on a little surprise to bring it all together–an engraved tag with all of their names hooked onto one of the cleats.
"Wait... Those are OUR names!", one of the kids exclaimed in excitement.

I think they were happy with the surprise.
Each kid along with their Friend, had the opportunity to talk with Russell individually about their shoe design which beautifully displayed their hopes, passions, and dreams (and may I also add, their amazing artistic abilities).
It was inspiring to listen to what each child had to say and I'm genuinely so excited for their futures and how meaningful this moment was for them.
Overall, this project was so much more than just designing a cool pair of cleats for an NFL player, but more about the impactful messages behind the design and the memorable experiences I encountered with
Friends of the Children
and the
Why Not You Foundation
.
I'm beyond grateful that I was able to come to know two amazing organizations that drive home the power of mentorship and building up our youth to believe in themselves despite their situations.
To all of my mentors out there, thank you. I wouldn't be here without you. ︎

Want to learn more about these organizations?
Follow the links below!
Why Not You
Friends of the Children-Seattle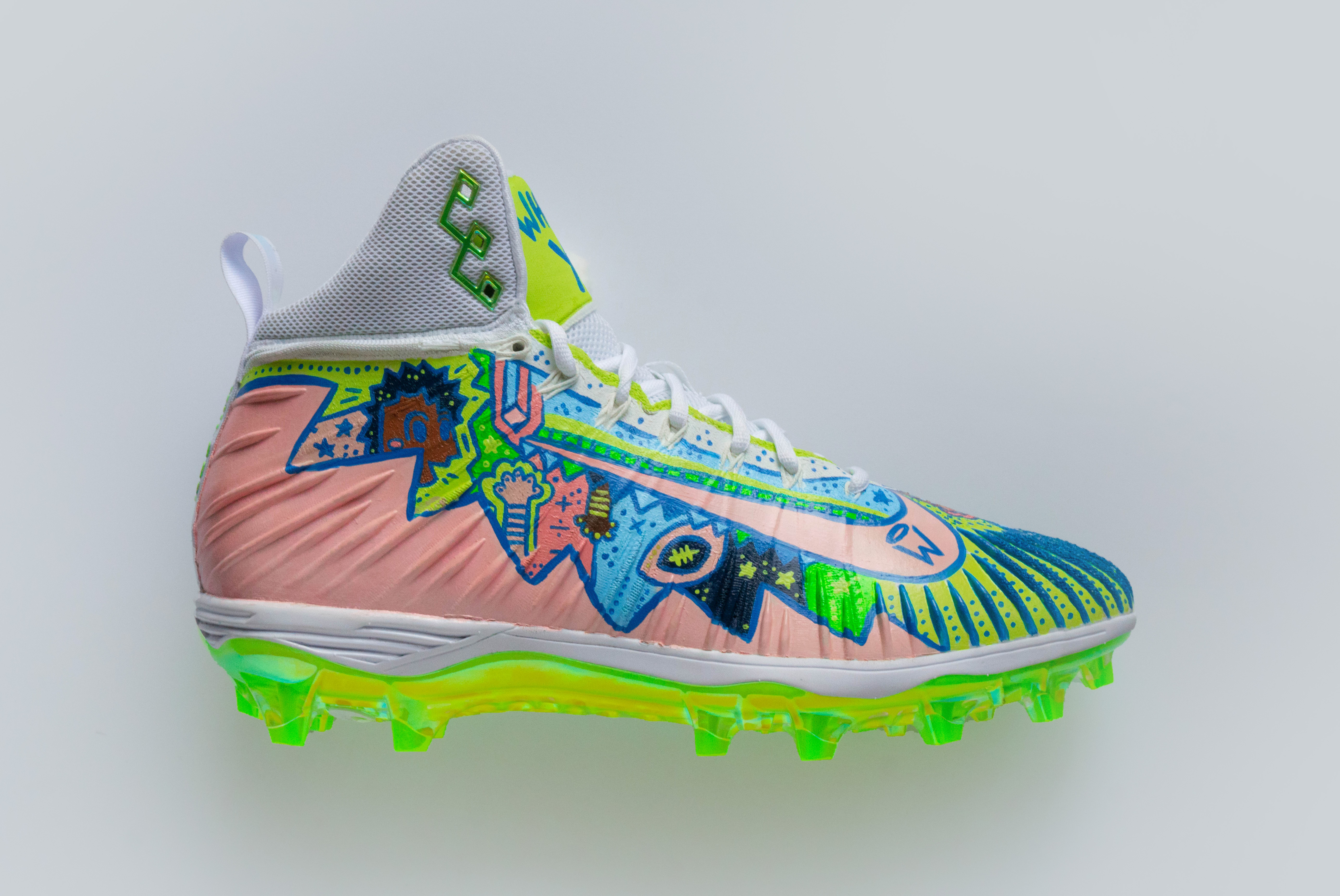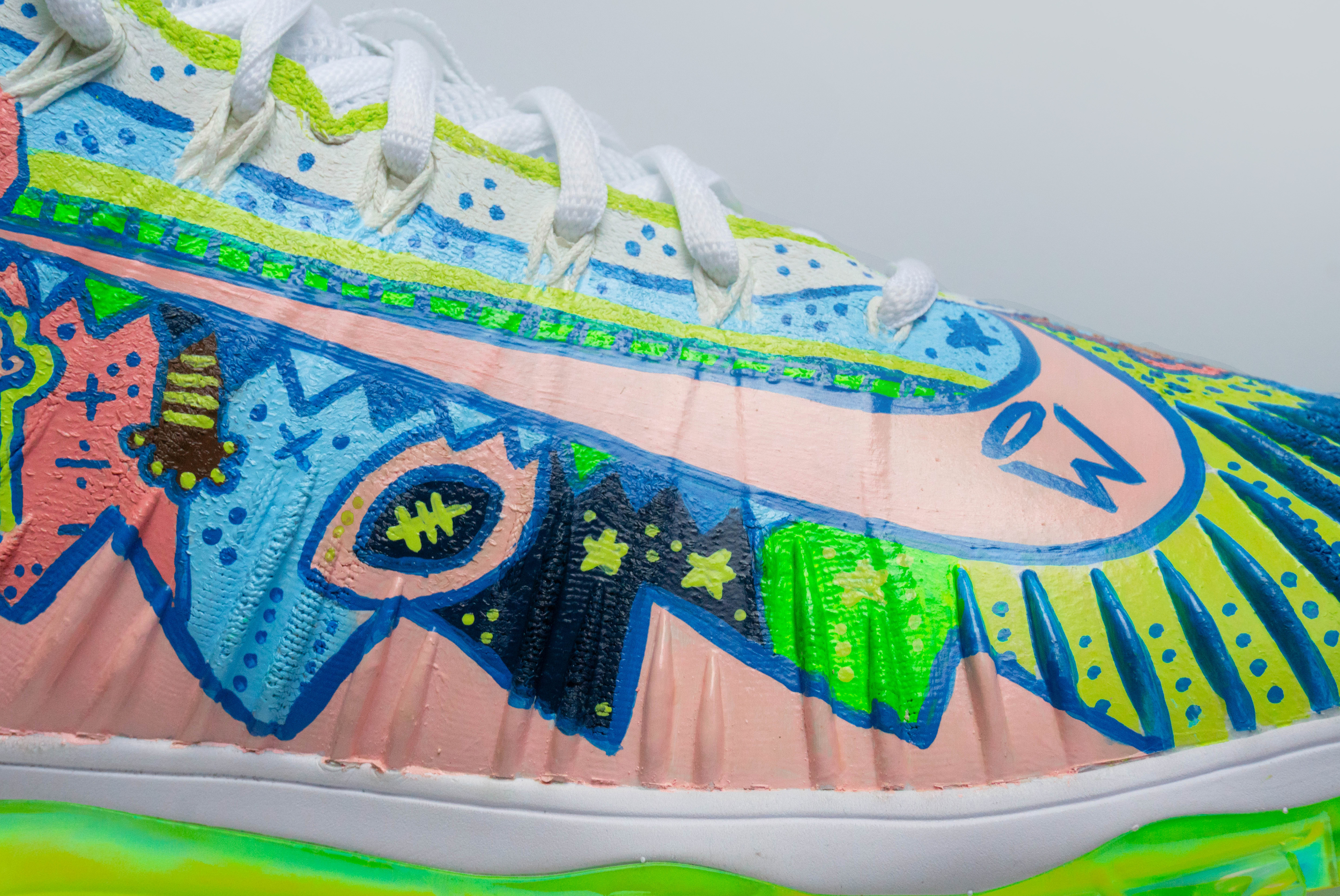 ---
Freelance inquires or just
wanna chat about life?
Currently accepting new clients
Write me. Let's be e-pals, seriously.
︎
sydneynoland.design@gmail.com
Sydney Noland © 2019 ︎ Seattle, WA
Sydney Noland © 2021 ︎ Seattle, WA