DESIGNER / ILLUSTRATOR / BLACK GIRL MAGIC
Greetings! I'm Sydney, a graphic designer based in Seattle. Currently with the Seattle Seahawks, working full-time as an in-house Digital Media Designer.
All Recent
Digital
︎
Illustration
Logo/Branding
---
Seahawks Holiday &
Event Illustrations
ROLE

Illustrator
︎
NEW

/ ILLUSTRATION

Illustrations created for various holidays and events that were used across Seattle Seahawks social media platforms between 2019-2020.

Holidays are a time for celebration and sometimes remembrance. I've always strived to mix things up a bit by thinking creatively about holiday graphics and ways they can stand out in the feed, be impactful, and also tie into the team.
---
#Inktober 2019
ROLE

Just for fun
︎
NEW

/ ILLUSTRATION

A few illustrations from this past year's #Inktober! 👻
︎︎︎
---
My Cause, My Cleats &
Russell Wilson
︎ The Message Behind the Cleats
Read More
ROLE

Designer & Illustrator
︎ ILLUSTRATION

During the 2018 football season, I had the opportunity to design cleats for Seahawks QB Russell Wilson in honor of the My Cause, My Cleats campaign; an opportunity where players are able to showcase their passions outside of their professional football careers.

Russell decided to feature his own organization, the Why Not You Foundation–focused on empowering and motivating children into becoming future leaders, influencers, and their best selves. Additionally, alongside his own foundation he featured Friends of the Children, an organization focused on breaking destructive cycles through the power of mentorship to children who are at risk of poverty.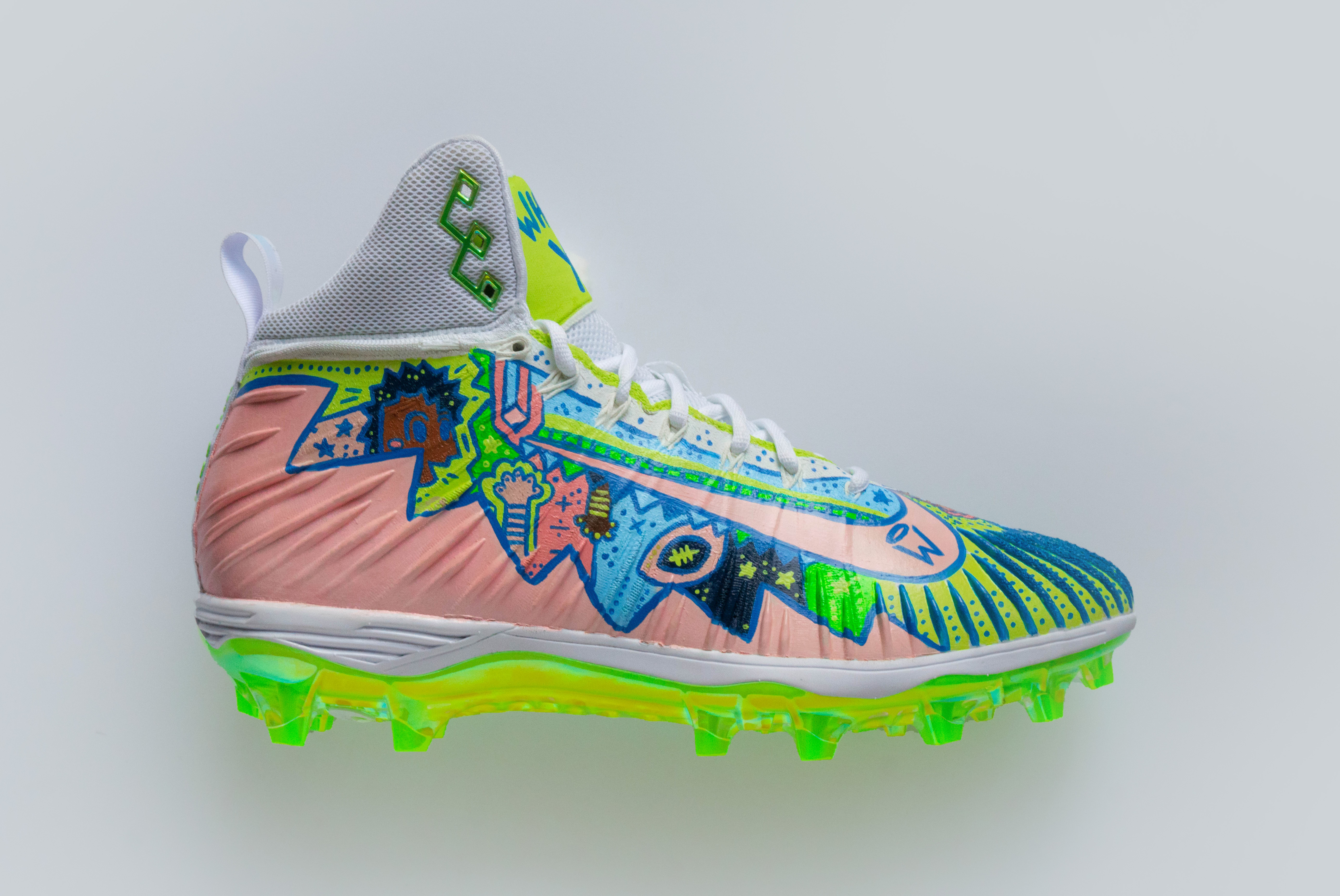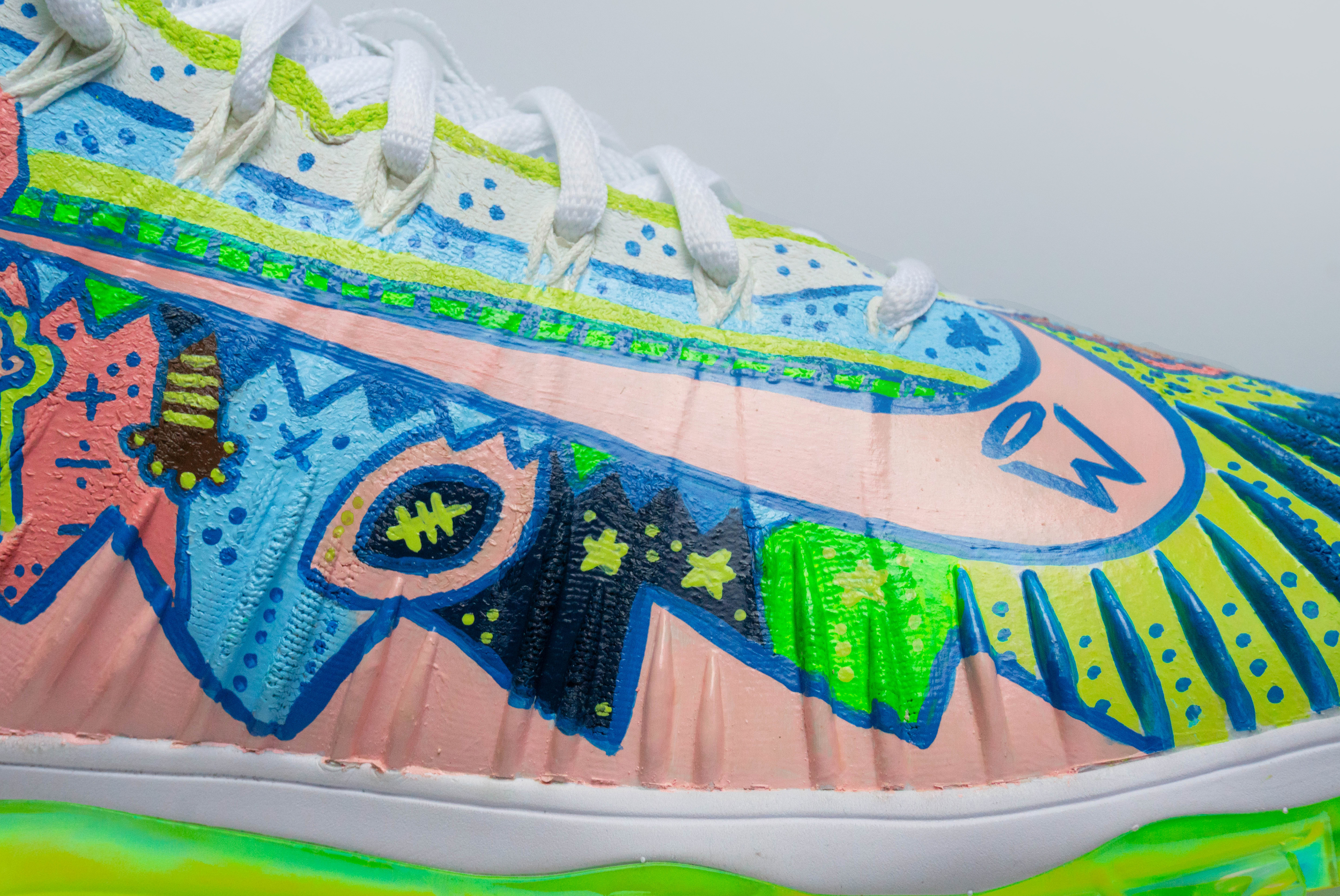 MEDIA HIGHLIGHTS

︎ Friday Round-Up: Russell Wilson Shares His 'My Cause, My Cleats' Initiative
Read More
︎ Russell Wilson Partners with Friends of the Children | 'My Cause, My Cleats' (Video Interview)
Read More
︎ MY CAUSE MY CLEATS–Why Not You Foundation
Read More
︎ Russell Wilson supports and inspires local kids to achieve their dreams
Read More
︎ Star Pro QB Drafts School of Art Alum to Create Cleats for a Worthy Cause
Read More
---
12s Take Flight
Seahawks Murals
ROLE

Contract Designer & Illustrator

︎ ILLUSTRATION

As the illustrator and designer on this project, I was tasked with creating three vibrant wing mural designs, in collaboration with the Seahawks Creative Director, to be displayed for the team's home opener for the 2018 season. The murals were influenced by PNW Native American artwork, but with a contemporary twist, and meant to get fans excited for gameday as well as make for a fun photo op. These murals can be found in three locations around Seattle: Cinerama, MoPOP, and CenturyLink Field.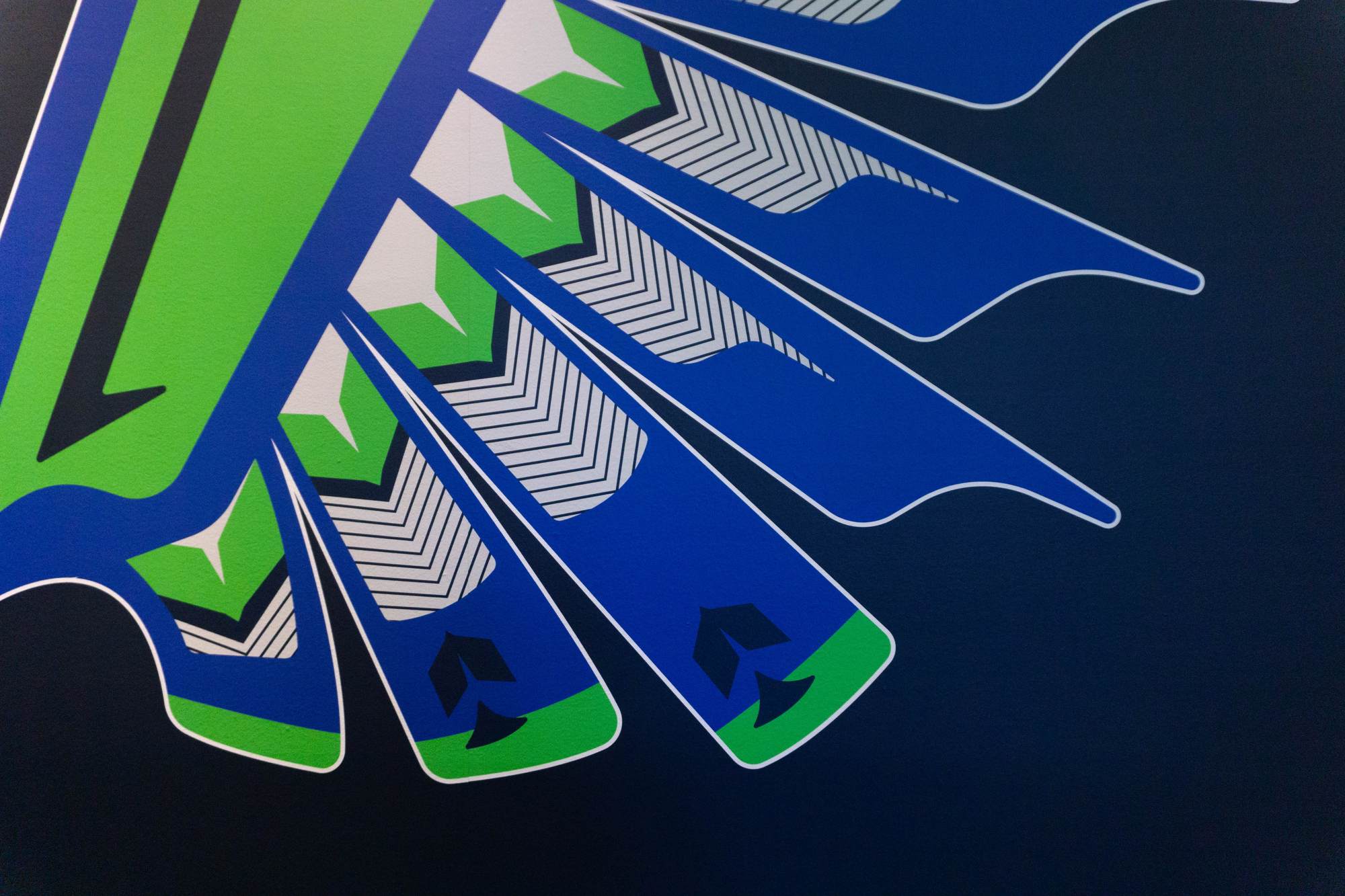 ---
Freelance inquires or just
wanna chat about life?
Currently accepting new clients
Write me. Let's be e-pals, seriously.
︎
sydneynoland.design@gmail.com
Sydney Noland © 2020 ︎ Seattle, WA
Sydney Noland © 2020 ︎ Seattle, WA